I made this image a few years ago (as a postcard to give to friends), but it's appropriate to show again today as it's a neat visual demonstration that Easter this year is the earliest this century.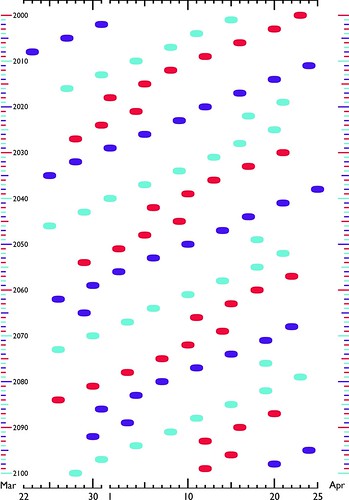 The scale at the bottom shows the maximum range of Easter: from 22 March to 25 April. You can read more about the image
here
.
The image is licensed under a
Creative Commons Attribution-Noncommercial-Share Alike license
, so you are free to share and remix it for non-commercial purposes.