The Hay Dark Skies Festival, Reverend Thomas William Webb, and Jupiter
In 2013, the
Brecon Beacons was designated
a
Dark Sky Reserve
, and a year later the first
Dark Skies Festival
was held in Hay-on-Wye. The second festival took place this weekend, and my family went along to some of the activities.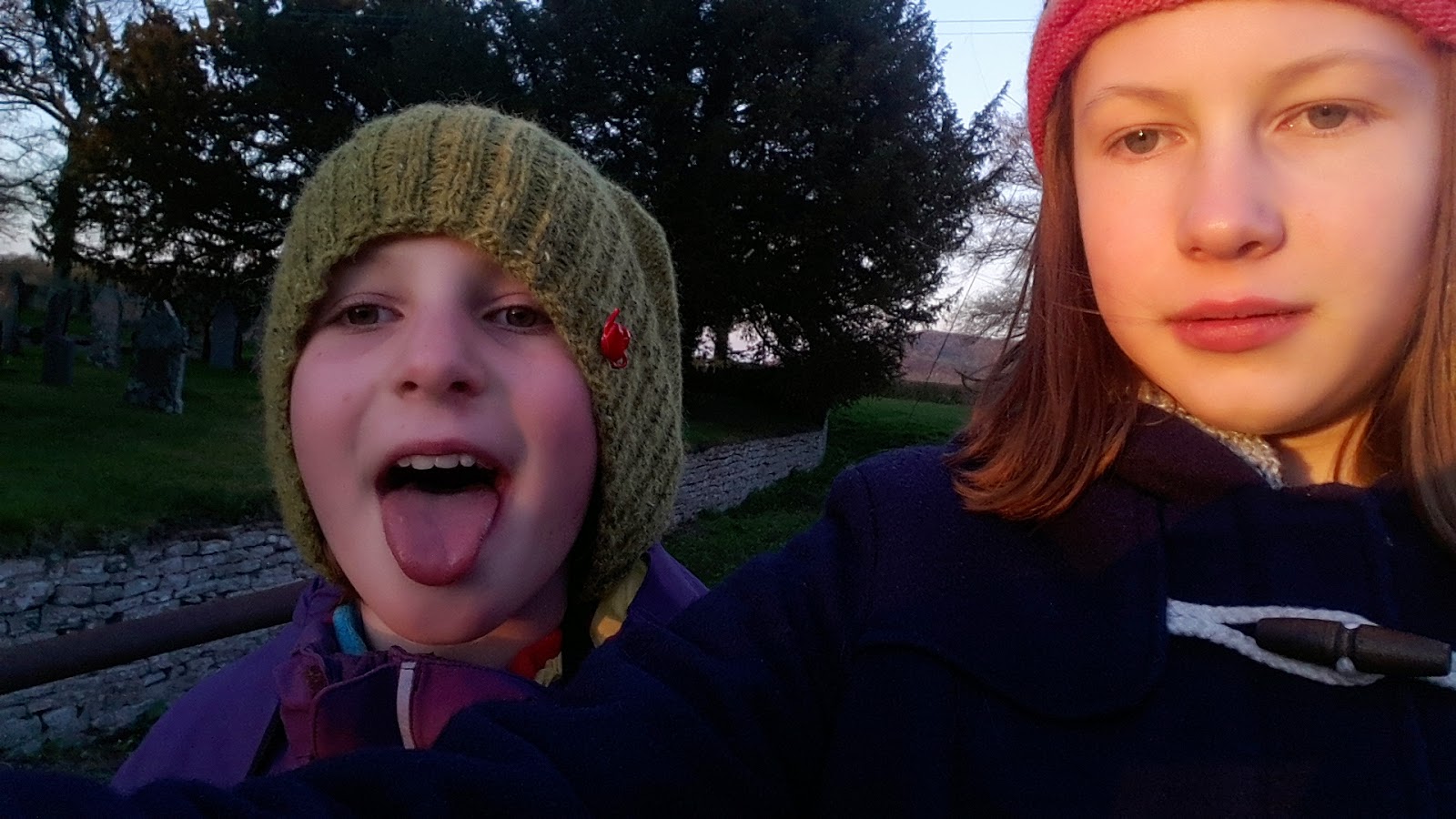 Young stargazers, Lottie and Millie
In the morning, we found ourselves in a planetarium tent, then we looked at sunspots, and held pieces of meteorite.
The evening event was stargazing at
Holy Trinity Church
in Hardwicke, just outside Hay. Quite apart from the lack of light pollution, the location was a special one, since the vicar of the parish from 1856 until 1885 was
Reverend Thomas William Webb
, who in his spare time observed the night sky with telescopes and an observatory he had built himself.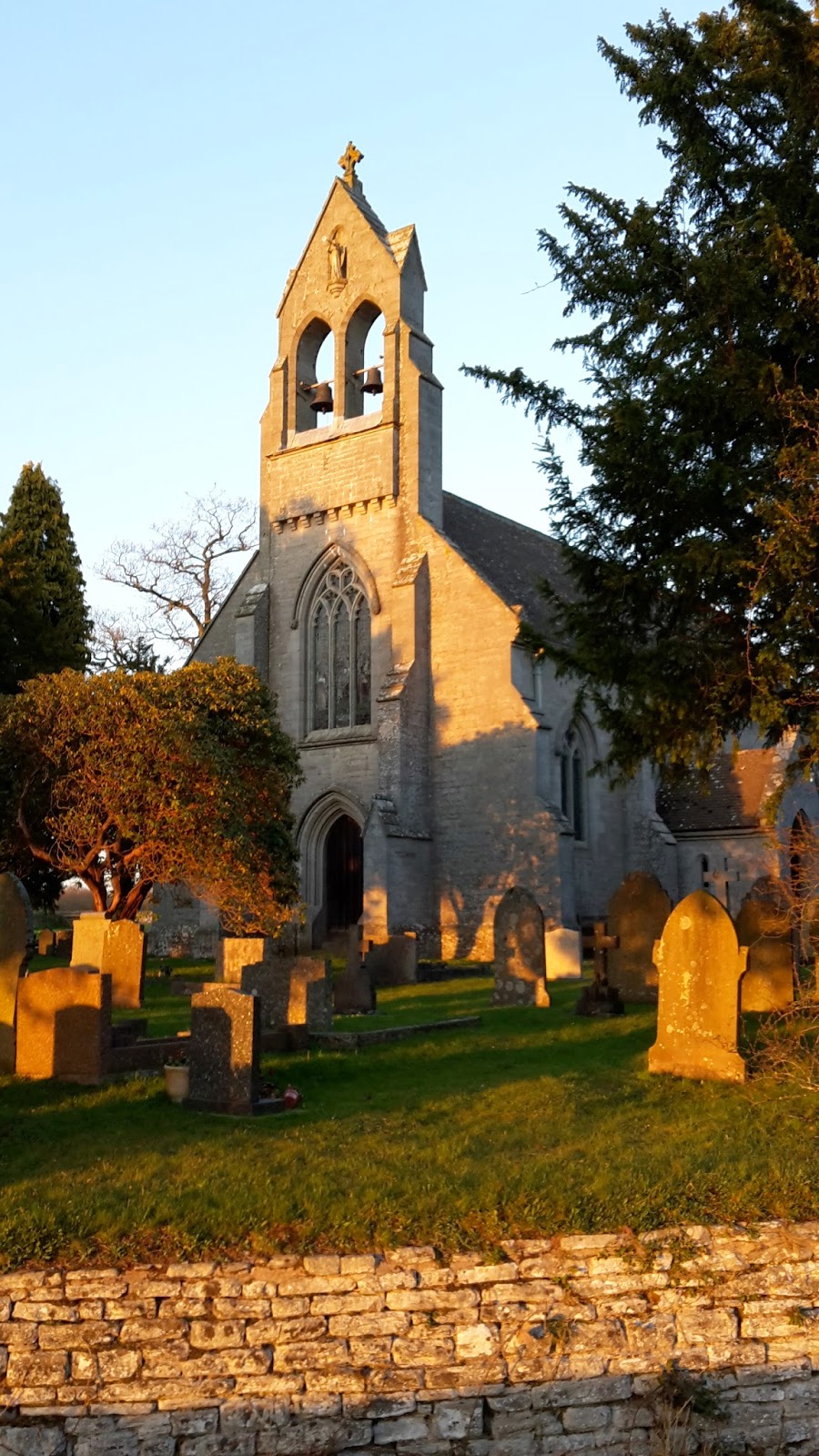 Holy Trinity Church, Hardwicke
In 1859, while at Hardwicke he wrote the classic book,
Celestial Objects for the Common Telescope
, the object of which was "to furnish the possessors of ordinary telescopes with plain directions for their use, and a list of objects for their advantageous employment".
The book remained in print well into the following century (and was recently
republished by Cambridge University Press
), and it's probably difficult to overemphasise the importance of this book in encouraging generation after generation of amateur stargazers.
In the words of
Janet and Mark Robinson
, who used to live in the vicarage and have edited
a book about Webb
,
Like Patrick Moore, he was an enthusiast who wanted to inspire as many people as possible to look through a telescope. Even at the choir party he "arranged the telescope and acted as showman and all in turn had a look at Saturn".
Webb would no doubt have been pleased to see yesterday's gathering of enthusiastic amateurs (including the Robinsons) with an impressive range of telescopes, on a cold but very clear night. The highlight for us was seeing Jupiter and its four brightest moons (Io, Europa, Ganymede and Callisto) through a large reflecting telescope. We could even see the north and south belts, and the Great Red Spot (or Pink Splodge as Lottie named it).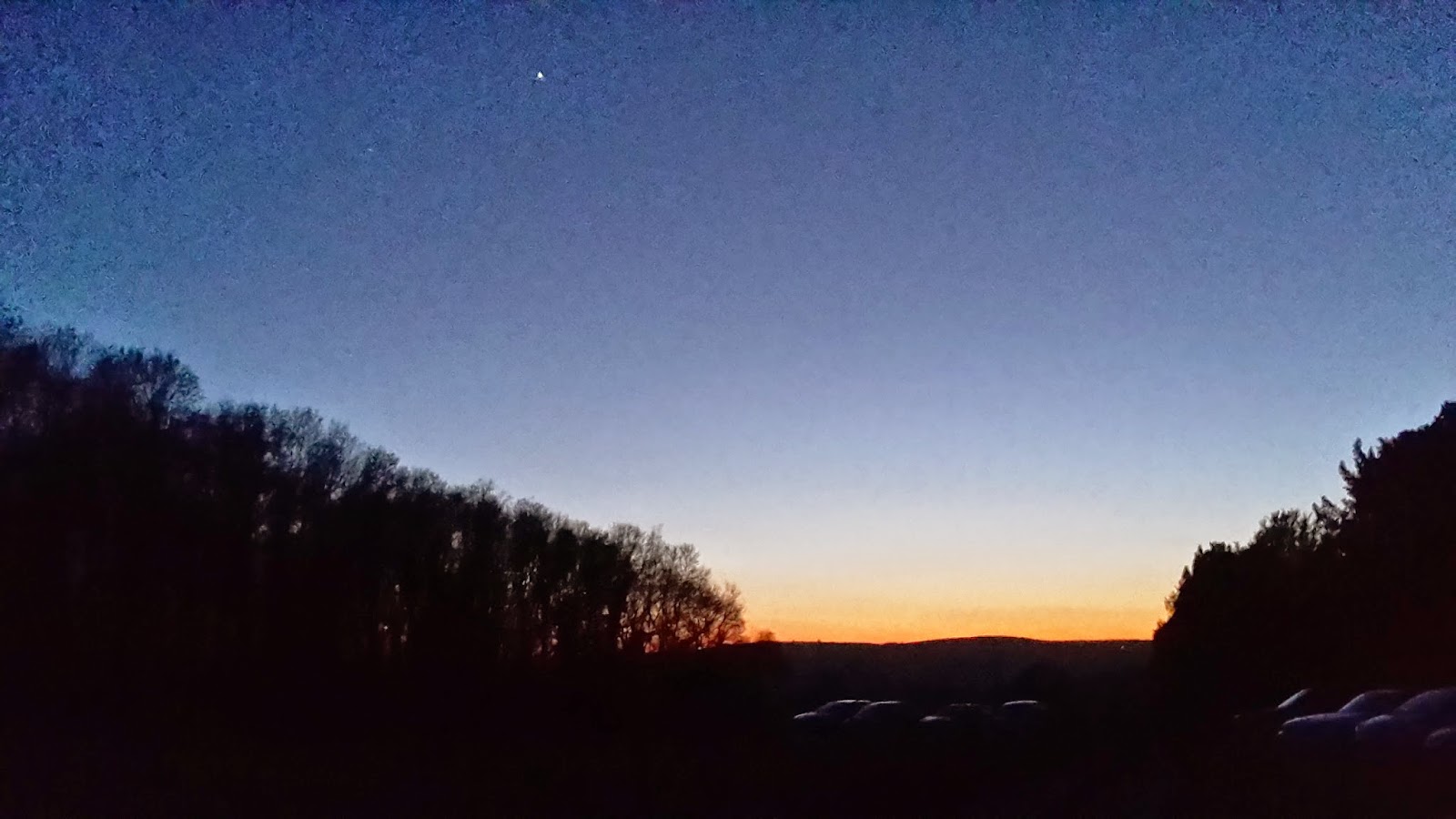 Sunset. Venus is visible top centre
Thank you to the organisers of the Hay Dark Skies Festival, and the volunteers from the
Usk Astronomical Society
(the oldest astronomical society in the UK), the
Abergavenny Astronomy Society
and the
Heads of the Valleys Astronomical Society
.